SIMI Film Fest is attracting some of Hollywood's greatest behind-the-scenes front-runners. Our growing list of industry experts are confirming their schedules right now, and we will announce all new panelists right here. We aim to give YOU the chance to meet with Oscar Winners & Nominees, Emmy Winners, Producers, Directors, Talent and behind the scenes pros in exclusive panels, as well as financiers, distributors and all that matter for your next project. Don't miss out!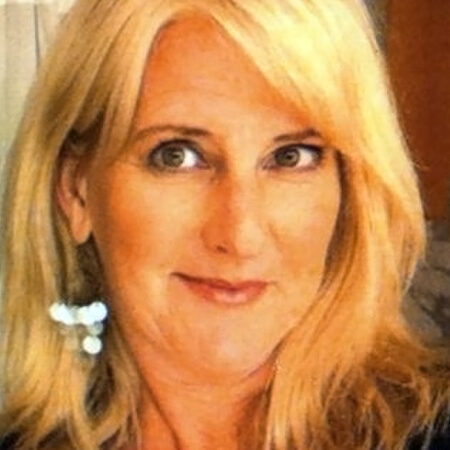 Bernice Howes
Executive Producer, Post Production, Visual Effects
With credits including Oscar nominated Greyhound (Tom Hanks), Emmy winning, National Geographic and Emmy nominated, American Gods, Grammy winner for Herbie Hancock's Dis Is Da Drum music video and was the VR Producer for Steven Spielberg's Raising a Rukus, Currently, she is the Executive Producer of Digital at Walt Disney Imagineering working on the Marvel Portfolio within the Disney theme parks.  She has over twenty-five years' of experience helping global companies meet the demands of large & small budgets, tight schedules and utilizing the latest technology to create efficient workflows.  Bernice has a start-to-finish working knowledge of Story, Concepting, Production, Post Production and Visual Effects.  She brings immense experience in the arena of Audio post production as well. She is a member of the Producer's Guild of America and the Visual Effects Society.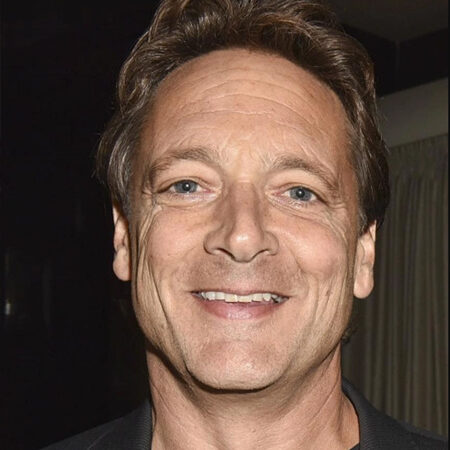 Paul Tamasy
Writer, Producer, Director
Paul Tamasy is a British-American writer, producer and director known for the film series Air Bud (1997) which he co-developed with Aaron Mendelsohn. In 2010, he wrote and co-produced the Oscar-winning movie The Fighter (Christian Bale). He has also written several screenplays for the movies including The Finest Hours (Chris Pine, Casey Affleck) and Patriots Day (Mark Wahlberg).
Paul's directorial debut Sic is currently in post production, and he brings with him a desire to share his passion, skills, experience and knowledge with filmmakers at SIMIFF.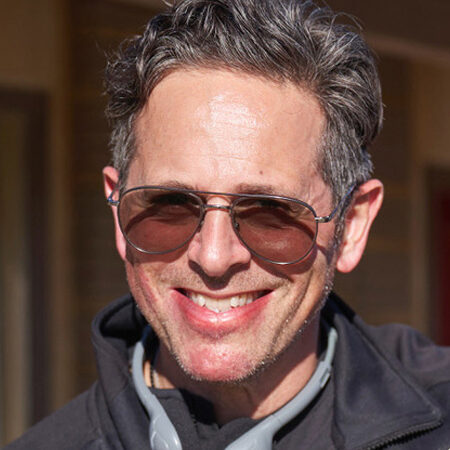 Marc Benardout
Writer, Producer, Director
Marc is an award-winning writer - producer - director with over 35 years of experience in film, television and advertising.  Marc's latest project was producing the true crime thriller HE WENT THAT WAY starring Jacob Elordi and Zachary Quinto, which had its world premiere at this year's Tribeca Film Festival. Independently financed by one of the industry's leading lenders Head Gear Films, HE WENT THAT WAY recalls the true story of a road trip, and the strange bonding between a serial-killer in the midst of a spree, an animal handler down on his luck and Spanky the TV chimpanzee.  Filmed at the end of 2021, the production had to navigate budget constraints (as a period film), pandemic restrictions (whilst shooting on location) and during shooting and the tragic loss of the film's director during post production.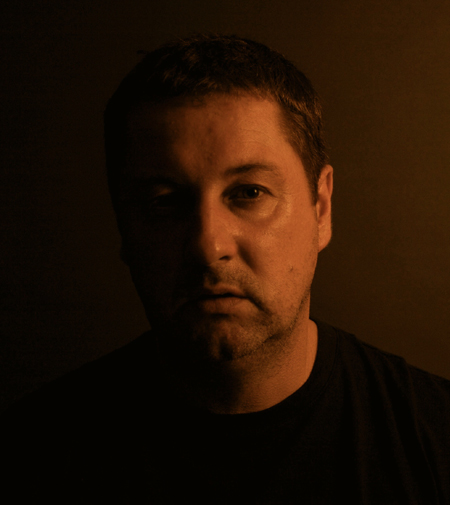 John Murphy
Film Composer
Liverpool born John Murphy began scoring movies at the age of 25. In 2001, following the success of Lock Stock and Two Smoking Barrels and Snatch, he moved to Los Angeles.
Since then he has worked with some of the industry's most respected and luminary filmmakers, including James Gunn, Michael Mann, Danny Boyle, and Guy Ritchie, producing film scores as prominent and diverse as 28 Days Later, Sunshine, Kick-Ass, The Suicide Squad, and Guardians of the Galaxy Vol. 3.
His movie trailers include Captain America, X-Men, Ready Player One, and Avatar. His music has been featured in advertising campaigns for Nike, Microsoft, Google, and Apple.
After Kick-Ass Murphy set up the record label Taped Noise and began work on several non-movie projects. His latest film, Guardians of the Galaxy Vol.3. is his third collaboration with James Gunn.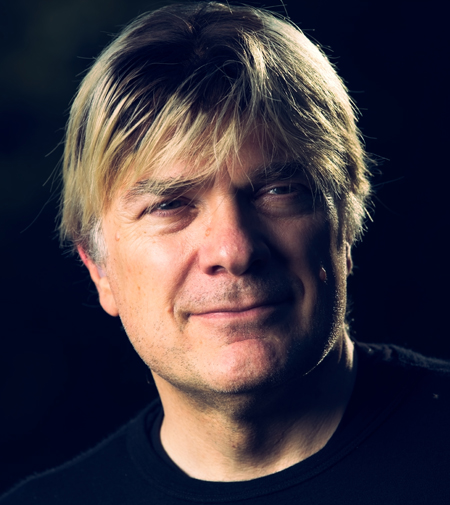 Simon Franglen
Film Composer
Simon started in the music industry due to exceptional technical skills as a synthesizer programmer before working in the pop industry with bands like Yes, Frankie Goes To Hollywood, artists including Michael Jackson, Celine Dion, Whitney Houston, Madonna etc.  and was heavily involved in hit songs like, "Unbreak My Heart" (Toni Braxton), "Change The World" (Eric Clapton) and hundreds more.
When introduced to John Barry during Dances With Wolves he dove into film music and worked in collaboration with Alan Sylvestri, James Horner, Howard Shore to name a few. Simon won a Golden Globe for his theme song to Avatar, and went on to score Avatar: The Way Of Water.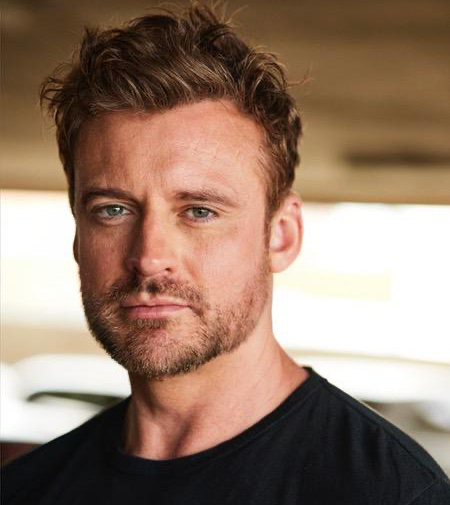 Callum Blue
Actor, Producer, Director
Callum Blue grew up in London & attended Mountview Academy for dramatic arts. Before he graduated he was flown to Hollywood to screen test for a Warner Bros movie, opposite Hilary Swank and stayed in America to enjoy a successful acting career, something he had been busy manifesting since he was five.
He starred in Garry Marshall's The Princess Diaries 2 alongside Anne Hathaway, was the lead in Showtime's Dead Like Me with Mandy Patinkin, The Tudors and Secret Diary of a Call Girl, also on Showtime, Luc Besson's, Colombiana, A Christmas Carol, Directed by Robert Zemeckis, starring Jim Carey and Gary Oldman, played his childhood hero "General Zod" in Smallville, starred in On the Verge for Netflix and starred opposite Chloe Grace Moretz in The Peripheral plus many more roles…
His directorial debut PAINT is his most precious achievement. It mixes his love and experience of story and character with his inner work of transcending story and character.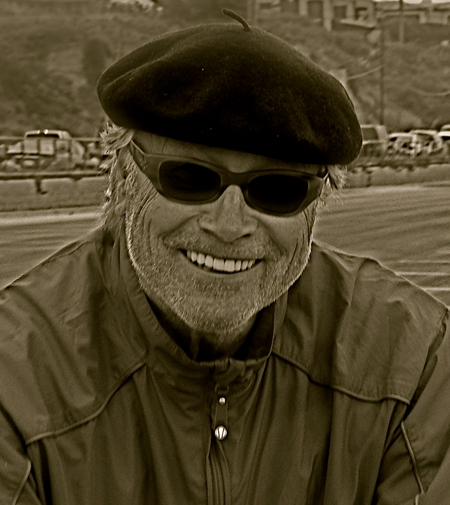 Alan Roderick Jones
Production Designer
Alan Roderick - Jones Alan Roderick Jones is a production designer and artist whose work spans five decades across multiple industries. He is the recipient of numerous awards in production design, including 6 Cleo Awards, the Silver Lion at Cannes, and the New York Advertising Award for Excellence in art direction. Alan began his career in 1962 as a draftsman in the art department of the British Film Industry, receiving mentor-ship from the leading art directors of the day. He quickly worked his way from draftsman to art director, and eventually production designer. His early work includes 26 features - two of which, "Star Wars" and "Nicolas & Alexandra," garnered Academy Awards for art direction. In production design, Alan is best known for placing a high premium on achieving cinematic quality production values, regardless of budgetary constraints. From modest undertakings to big budget, effects-driven pieces, Alan has worked with renowned directors and cinematographers to conceptualize everything from the visual look of a production to designing sets and environments that allow optimum nuance for lighting.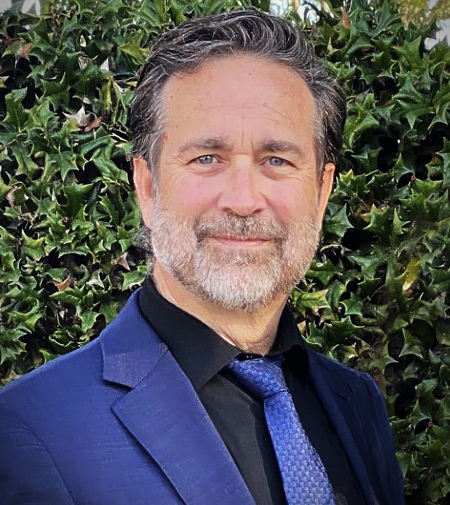 Bud Myrick
VFX / VR Supervisor - Los Angeles
Bud Myrick has been in the visual effects industry for over 30 years; he has worked as an art director, digital effects supervisor, visual effects supervisor, and director for The Quest for Disney+, Mayans MC for FX and The Dropout for Hulu.
As a CG Supervisor, Bud has worked on 
The Good Doctor, True Detective, Ozark, 13 Reasons Why, The Brave, Bull, and Angie Tribeca
, among others. Bud joined FuseFX in 2016 where he created
Escape the Living Dead
, which incorporated moving VR cameras and feature-quality visual effects. He also led the FuseVR team for 
Buzz Aldrin: Cycling Pathways to Mars
, which played at the Smithsonian Air and Space Museum.
Bud contributed to visual effects for films such as Serenity, Men in Black II, X-Men 2 and Around the World in 80 Days. He then continued his career at DreamWorks Feature Animation, where he worked on the Prince of Egypt and was the 3D FX Supervisor for The Road to El Dorado.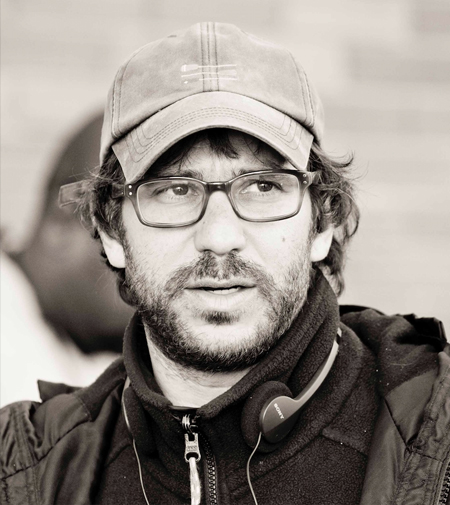 Michael Greenspan
Writer, Producer, Director
Michael began his career in Canada where his work was recognized by The National Film Board of Canada, the Academy of Canadian Cinema and Television and the Canadian Society of Cinematographers.
Michael latest film SEAT 23B had its world premiere at the L.A. Shorts International Film Festival in July 2023, and will be screening next in Turin, Italy.     
Michael's debut feature Wrecked starring Adrien Brody premiered in 2010 at the Abu Dhabi Film Festival and was distributed by IFC Films. In 2012, Michael co-wrote and directed the thriller Kill For Me starring Katie Cassidy and Donal Logue. The film was distributed by Stage 6 Films. Michael graduated from the American Film Institute in 2002, where his film The Legend of Razorback won awards in Hollywood, Fort Lauderdale and Temecula where it won the Audience Choice Award and Houston WorldFest where it received the Eastman Kodak Scholarship Award and the Gold Special Jury Award for Best Dramatic Student Film. Michael's earlier films, Fishtales and Lost & Found, were received with critical acclaim at festivals in Los Angeles, Toronto, Montreal and Tel Aviv. Michael also teaches at film at The Los Angeles Film School and at Chapman University.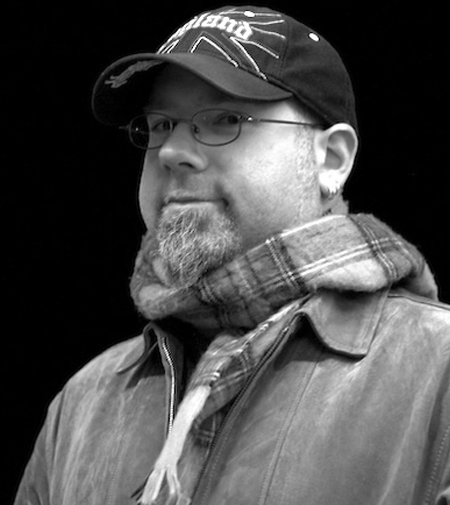 Jeff Gross
Sound and Foley
On his business card it says "All Things Sound"  because Jeff Gross has worked in every aspect of the creative sound industry.  Coming from a family of musicians, he went into performing, live touring and working in the studio. Since then Jeff has moved into a producing and engineering artists, audiobooks, mastering, court case restoration, voiceover/ADR, dialogue, editing, sound design and Foley. Notable shows being Gran Turismo out in theaters now, Rebel Moon, Moneyball, the Blacklist, Zombieland and the Lincoln Lawyer. Notable video games include God Of War- Ragnarok, Call of Duty- Modern Warfare and Fortnite. Jeff has received 2x Golden Reels, has been nominated for an AES Award and is Emmy acknowledged.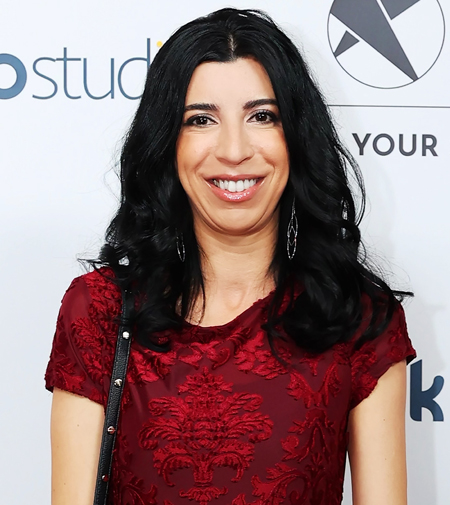 Katie Garibaldi
Music Supervisor, Director
Known as a music supervisor for movies with all budget sizes, Katie's experience as a singer song writer serves as an immense advantage when placing music into films. Her soundtrack supervision on Pierce Brosnan's, "The King's Daughter" earned a World Soundtrack Award and several nominations at Hollywood Media In Music Awards and Movie Music UK Awards.
Katie is a filmmaker and director in her own right, making movies to better understand the point of view of a director which helps her support other productions when placing music.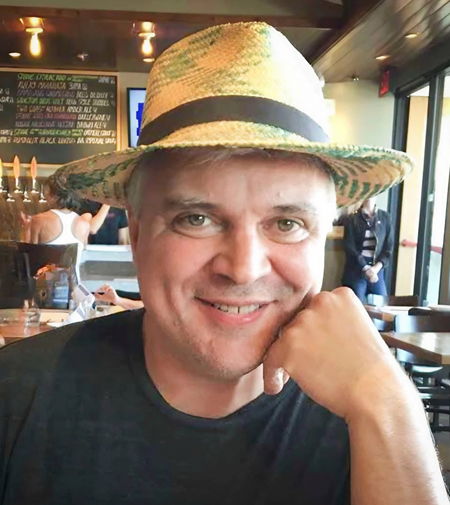 Thomas Hollier
VFX Supervisor and Digital Artist
Thomas Hollier is a VFX Supervisor and Digital Artist. Growing up in France steeped in art and movie culture, he studied film production and theory at San Francisco State University. When he got an Amiga computer in 1988, the relevance of digital media became immediately clear and he has been applying his creative instincts and technical knowledge to its use as a filmmaking tool in the entertainment industry ever since.
Mr Hollier started out at Sony Pictures Imageworks creating visual effects content on ground breaking features like Starship Troopers, Stuart Little and Hollow Man while along the way, participating in the industry wide efforts to standardize and streamline digital production processes. He then moved on to play a central role on Open Season, the first Sony Pictures Animation project, on which he spearheaded the visual and technical approaches necessary to translate concept art into final images.
His interest in visual invention and creative tinkering eventually led him to Walt Disney Imagineering where he was able to integrate his high end CG production experience with other digital technologies in the context of immersive themed environments. As a principal VFX designer, he led the teams responsible for creating and installing the digital content on the "Pandora: Flight of Passage" and the "WEB SLINGERS: A Spider-Man Adventure" attractions among others.
These days, Mr. Hollier has capitalized on the technological advances of the past few years to create a "low footprint, high quality" approach to VFX. As the owner of Relentless Play VFX, he strives to provide smaller productions with access to the creative potential of the latest digital techniques.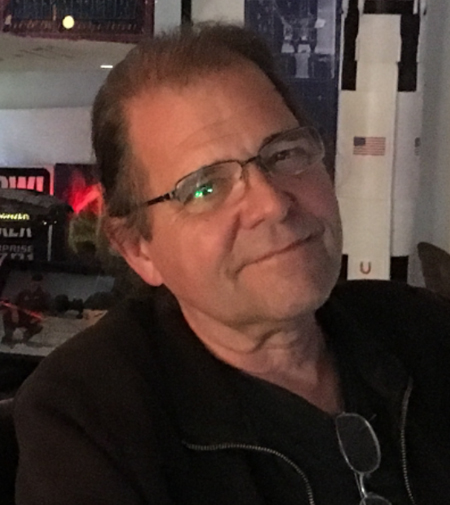 Steve Neill
Special FX Makeup, Filmmaker, Puppeteer, Model Maker & VFX
Steve Neill is a special effects makeup artist, filmmaker, puppeteer, model maker and visual effects (VFX) artist in film and television with a career spanning over 35 years.
Steve started in the Industry at American Zoetrope just after high school where he produced his first film, Arthur. He was mentored by Francis Coppola and became good friends. Moving to Hollywood, Steve met Joe Blasco where he apprenticed for a short while before becoming friends with Rick Baker who gave him his start in Hollywood. Later he met Bob Schieffer who was head of Disney make-up and then became friends with Fred B. Phillips as a result of being friends with Bob Schieffer. Steve Neill first worked for Fred B. Phillips on Star Trek: The Motion Picture. His first assignment was to make Spock's ears. Additionally he designed and made the appliances of the dome headed alien on the bridge that was applied by Ve Neill. After working on Star Trek Steve went to work for John Chambers making prosthetics and puppet heads for National Lampoon's Class Reunion. Steve Neill has also worked on Star Trek VI: The Undiscovered Country for Richard Snell as a sculptor and prosthetic maker of numerous Klingon forehead pieces. Additionally he worked on the Star Trek: The Next Generation pilot episode, "Encounter at Farpoint". Steve Neill was also one of the Famous Hollywood Gorilla Men. Over the course of many years he made three gorilla suits and performed in many commercials, tv shows and movies. Additionally he created the McDonald's "Mac Tonight" moon character puppeteering it for many years. The head was worn by Doug Jones and puppeteered by Steve Neill, Gillian Neill and Bob Burns. He worked on Crater Lake Monster (1977) and Laser Blast (1978). Steve created, wrote and produced The Day Time Ended (1978). He worked on Ghost Busters (1984), Fright Night (1985), and many other sci-fi and horror films. Steve Neill is currently in production at SNG Studio for "But Something is There" produced by Steve Neill, , Paul Gentry, Whitley Strieber and Mary Cacciapaglia. SNG Studio also has an apprenticeship program where Steve is mentoring the next generation of movie-making artist and giving back to an Industry he loves. Steve Neill continues to work in the industry and owns SNG Studio in Ventura, California just 45 minutes North of Los Angeles.