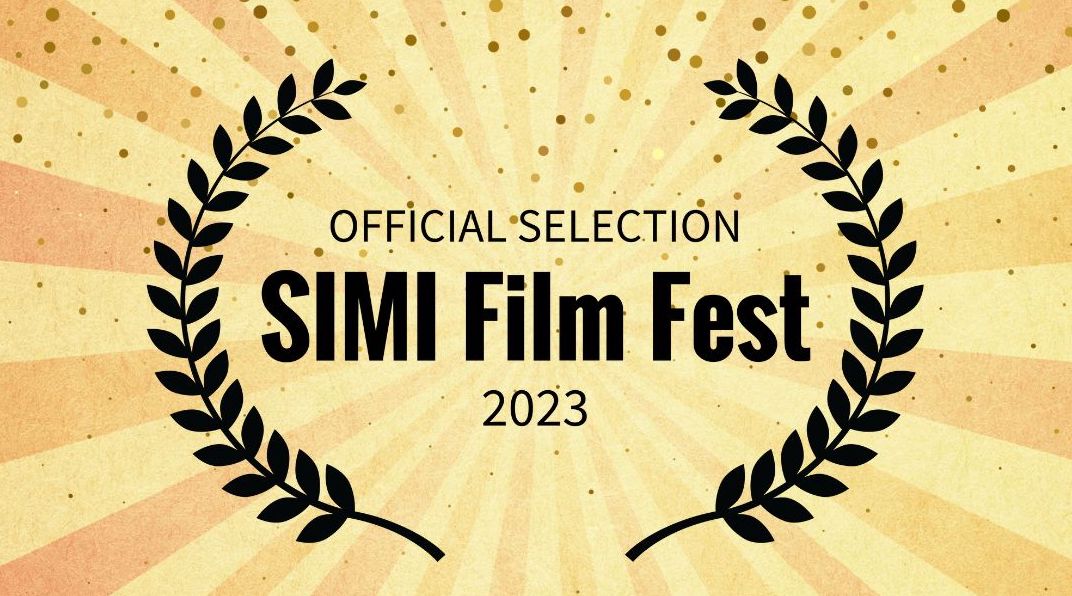 The 2023 SIMI Film Fest is proud to be screening a fantastic lineup of 43 independent movies!
Take a moment to get to know the officially selected films that you'll be watching on the big screen...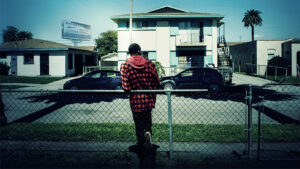 dir. Malcolm Bodon
To provide for his ailing sister, an aspiring real estate agent finds himself owing a debt to a local gang leader.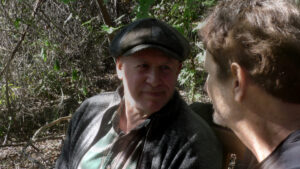 A Conversation With My Father
dir. Steve Neill
You don't know what you don't know.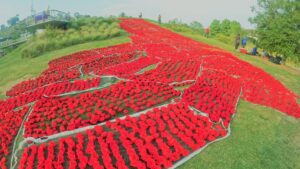 dir. Jill Bernshouse
Three US cities bond together to honor those who passed from the pandemic. Join their journey with British/LA artist, Marcos Lutyens.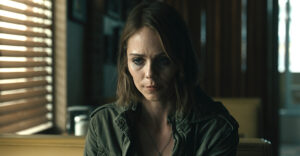 dir. Jessica Petelle
A young woman (Laura Vandervoort) tracks down an elderly man (Gordon Pinsent) to make amends for the tragedy that devastated both of their lives.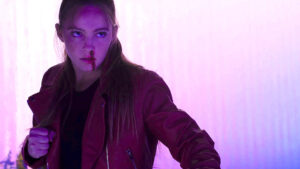 dir. Kevin Barile
Agent Red fights for her life as two deadly assassins try to stop her from delivering valuable C.I.A. material and completing her mission.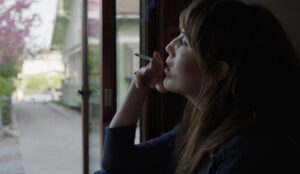 dir. Angela Garcia Combs
A woman in recovery suffers the dangers and indignities of gig work in the wealthy homes of the privileged few.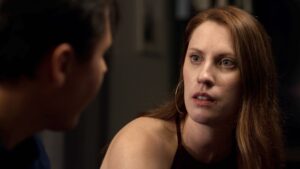 dir. Joe Koch
A married couple contemplates whether or not to report a violent crime they witnessed, as the reasons for their hesitation lead to a shocking discovery.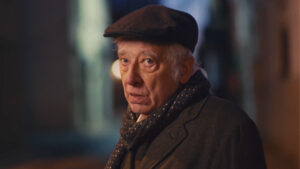 dir. David Baram
When an ailing and widowed elderly magician (Austin Pendleton) learns his grandson will not be visiting for his last Christmas, he struggles to reconnect with the world -and himself- by attempting to perform at a local pub that he used to visit with his wife.
Bienvenidos a Los Angeles
dir. Lisa Cole
Inspired by true events and shot on location at LAX airport, "Bienvenidos a Los Angeles" tells the timely story of Imani, a Nigerian single-mother living in Los Angeles, who offers to help a perfect stranger reunite with her son. In doing so, Imani learns this simple act of kindness threatens to jeopardize her own path to citizenship.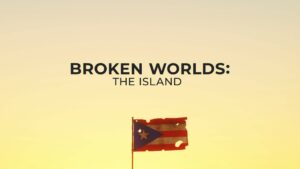 Broken Worlds: The Island
dir. Robyn Flanery
The Island of Vieques and its people were devastated by Hurricane Maria, bringing to light both the most beautiful and terrible parts of their way of life. This is their story.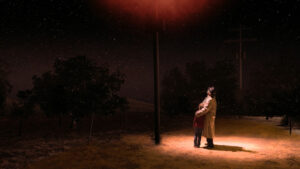 dir. Steve Neill
I never said it was aliens...you did!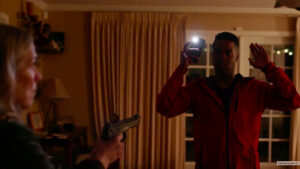 dir. Halli Lorenzato
A conservative, middle-aged white woman arrives home to find a young black man inside her suburban house and holds him at gunpoint until the police arrive.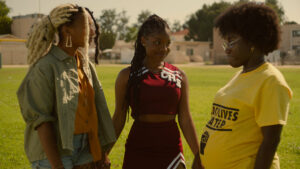 dir. Kameishia D Wooten
Three very different friends find renewed connection as they await pregnancy results at their Los Angeles High School.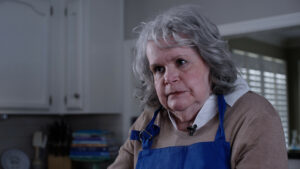 dir. Stacey Davis
At 70, Frances gets a second chance at life when she opens a cottage cookie business, but not everybody is ready to let go of the past.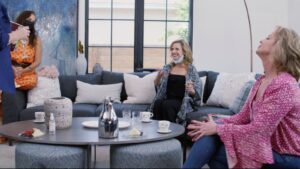 dir. Kim Furst
What's a post-menopausal girl supposed to do when her famous music producer husband publicly dumps her during the pandemic for a younger wanna-be punk rocker/ska singer named Gretl Grunge? DUH! A reality show, of course!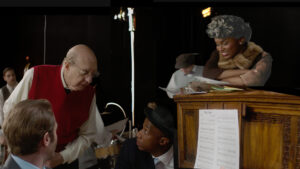 dir. Kathi Carey
The (mostly) true story of the greatest jazz drummer you've never heard of who stumbled upon a 16-year-old singer and nurtured her into a legend.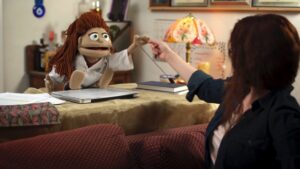 dir. Annika Hylmö
A struggling withdrawn psychology student finds an unexpected mentor in her mother's psychic puppet, who won't give up until she brings her into the world of people.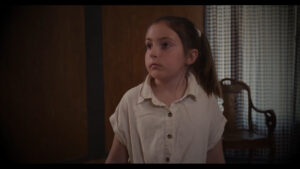 dir. Peter Fox
Amy Pastor learns more than a music lesson from Mr. Josephson, her music teacher, but rather a lesson in life.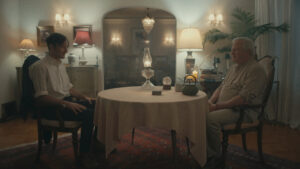 dir. Mark Berbano
A young man seeks answers from an unorthodox psychic to quell the uncertainty and ambivalence he feels about his marriage.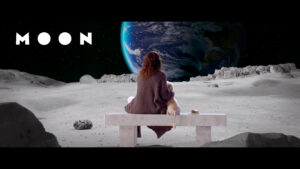 dir. Toy Lei
Wracked by guilt, a woman contemplates her future after she mysteriously wakens on the moon.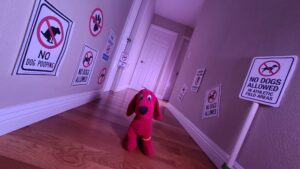 dir. Kane Keenan Pilapil
A fun-loving dog doesn't understand why he's not welcome and takes a stand.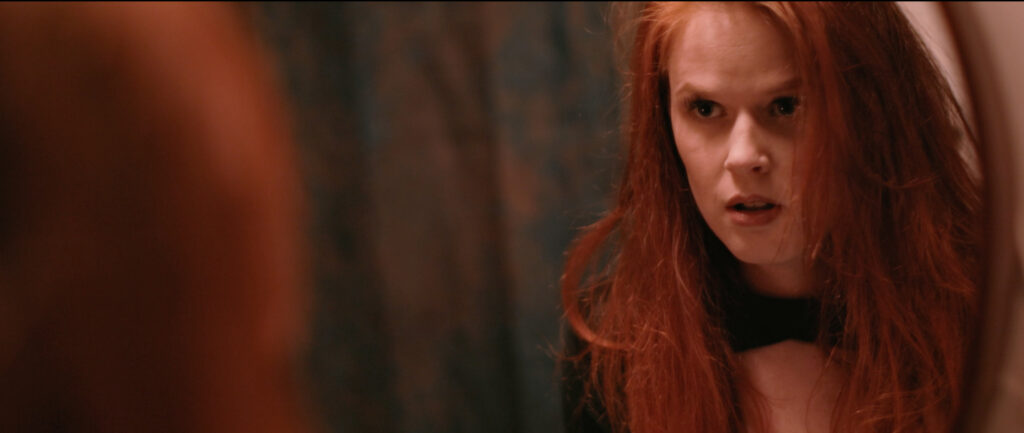 dir. Rachel S. Thomas-Medwid
A female chef attempting to make a romantic connection fights dark impulses as memories of her mentally ill mother bleed into current day life.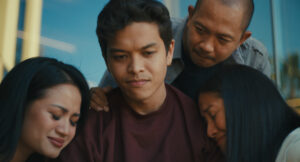 dir. Seth Dacio
Inspired by a true story, a 19-year-old young man's lung spontaneously collapses. We see him physically and mentally struggle throughout his physical healing process and his mental perspective of the situation during a global pandemic.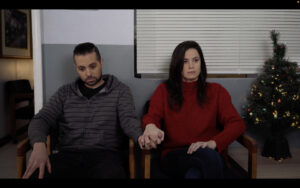 dir. Melanie Thompson
Two women simultaneously go through traumatic events, and connect briefly over a phone call.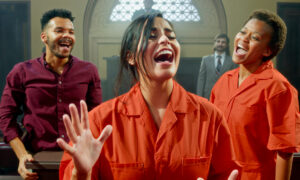 dir. Alexander Craven
When Elena and Cameron are ripped apart by an act of racism, both must stand up for what they believe to keep the door of love open.
dir. Lena Tsodykovskaya
A couple wakes on a stormy night to find themselves trapped in the mechanisms of a horror movie.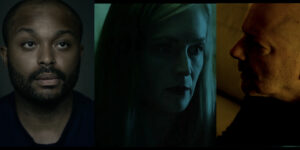 dir. Valentina Caniglia
Lauren is a psychologist living in New York. She spies on her patients, through the security cameras she personally installed in their homes. She knows what they do. She knows what they want. She knows how to stop them.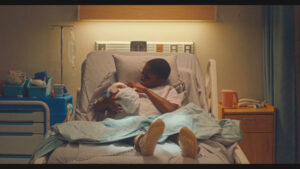 dir. Jahmil Eady
Pregnant and incarcerated, Aria fights for her most precious connection against a system designed to isolate her.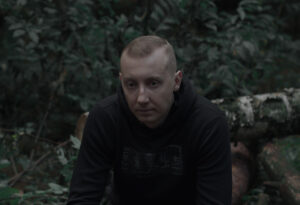 dir. Iryna Riabenka
What happened in Isolation – people called it the "Donetsk Dachau" – goes beyond all reason, even for a place where one wouldn't expect anything but violence.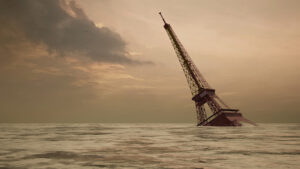 dir. Steve Neill
You were warned but you didn't listen.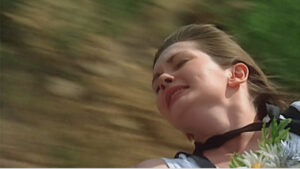 dir. Donna Wheeler
A prodigy musician trapped in a rural town fights for her freedom to achieve greatness.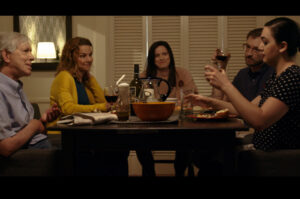 dir. Katie Garibaldi
In an effort to free herself from writer's block, an aspiring screenwriter with big dreams decides to share her truth despite doubts, all while navigating challenging life changes brought on by divorce.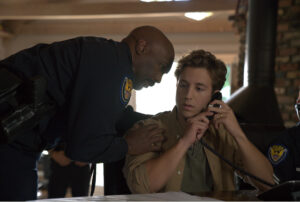 dir. Brian Glassford
The true story of a young pastor's world turned upside-down when he is suddenly thrust into a dangerous hostage situation. The only way he'll be able to get anyone out alive is by bravely appealing to the soul of a violent gunman.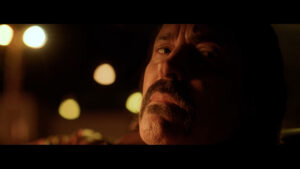 dir. Jake Reardon
A missing undercover cop, deeply embedded with the mob, resurfaces to avenge a recently murdered detective.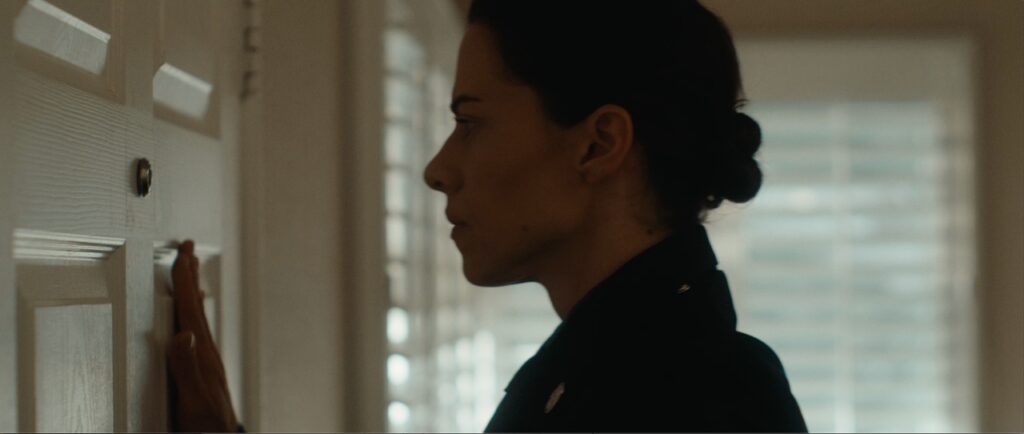 dir. Samantha D Lavin
A first responder suffering from agoraphobia after a sexual assault at work, must walk through the flames of a past trauma to step into a new life.
dir. Maria Valdez
Los Angeles – 2053, After a bloody civil war, women of color are captured and sterilized as a form of population control. Vida and a group of resistance fighters are getting ready to escape, but suddenly one of their own is captured, and they're forced to decide between saving themselves or saving her.
Best Actor
Luis Antonius Canete - Senseless
Landon Jacob Lee - Uncommon Negotiator
Noah Toth - Shelane
Luke Rex - Bonding
Arlen Escarpeta - Discovering Ella
Gordon Pinsent - Age of Dysphoria
Dennis Marin - Why Me!?
Justin Tanks - Storm
David Cameli - Back Home
Austin Pendleton - Ball & Vase
Randolph Summiel - 459
Best Actress
Marisa Hood - This and That
Ashley Wilkerson - The Bond
Nicole Sill - The Girl Next Door
Destiny Faith Nelson - Bienvenidos a Los Angeles
Laura Vandervoort - Age of Dysphoria
Nay Nay Kirby - Choices
Zakiyyah BG - Why Me!?
Tara Raani - Storm
Maryfrances Careccia - Val-e-ree
Best Supporting Actor
James Black - Uncommon Negotiator
Jonathan Medina - The Bond
Darren Lipari - Bonding
Keith Arthur Bolden - Choices
Jeremy Schaye - Back Home
Best Supporting Actress
Kathryn Erbe - The Bond
Jannica Olin - Bonding
Nola Augustson - Age of Dysphoria
Best Director
Brian Glassford - Uncommon Negotiator
Valentina Caniglia - The Amytal Therapy
Kevin Barile - Agent Red 2
Jahmil Eady - The Bond
Luke Rex - Bonding
Jessica Petelle - Age of Dysphoria
Delores M. Flynn - Why Me!?
Lena Tsodykovskaya - Storm
David Baram - Ball & Vase
Malcolm Bodon - 459
Best Music
Lawrence Ed V. Ramirez - Senseless
Cali Wang - Moon
Alan Derian - Dr. Penelope
Deniz Aktas - Undercover
Steve Goldstein - The Girl Next Door
David Bateman - Why Me!?
Oleg Karpachev - Storm
Matthew Chilelli - Ball & Vase
Best Music Placement
String
Sylvia Nestor - The Girl Next Door
American Dream
Choices
459
G.J. Echternkamp - Ball & Vase
Best Visual FX
But Something Is There
Moon
Vida
Storm
Best Writing
Ryan Parsons - String
Mark Berbano - Halcyon Days
Annika Hylmö - Dr. Penelope
Marisa Hood - Shelane
Jahmil Eady - The Bond
Donna Wheeler - The Girl Next Door
Luke Rex - Bonding
David Baram - Ball & Vase
Zoe Robyn - Age of Dysphoria
Best Set Design
Moon
Bonding
Discovering Ella
Vida
Storm
String
Best Stunts
Robert Steven Brown - Agent Red 2
Vida
Best Cinematography
Adam Crampsey - Senseless
Andre Welsh - Uncommon Negotiator
Valentina Caniglia - The Amytal Therapy
Tony Diaz - Agent Red 2
Gionatan Tecle - The Bond
Laura Jansen - Bonding
Mariscela Beatriz Méndez - Choices
Idan Menin - Ball & Vase
Jorge Valiente - 459
Andrey Nikolaev - Storm
Best First Time Filmmaker
Elizabeth Scott - Liminal
Mark Berbano - Halcyon Days
Annika Hylmö - Dr. Penelope
Bailey Castle - Back Home
Best Originality/Creativity
But Something Is There
Convection
Halcyon Days
American Dream
Storm
Moon
Dr. Penelope
Caught
No Dogs Allowed
Best Editing
Lillian McSweeney - Liminal
Bethany Calvo - Uncommon Negotiator
Kevin Barile - Agent Red 2
Kristin Valentine & Zheyu Liang - The Bond
Peter Szijarto - Bonding
Best Makeup & Hair
Cat Modica - Liminal
Lauren McMahon - String
Ali Bayless & Samantha Chapman - Covid Book Club
Best Wardrobe
Charity Bryan - Liminal
Ryan Parsons - String
Keren Rosenthal - Vida
Caitlin Laingen - Val-e-ree
Best Comedy
String
Dr. Penelope
Covid Book Club
No Dogs Allowed
Best Horror/Thriller
An Unkept Secret
The Amytal Therapy
Bonding
The Needle
Liminal
Storm
Penny
Best Drama
The Bond
The Girl Next Door
Bienvenidos a Los Angeles
Age of Dysphoria
Why Me!?
Ball & Vase
459
Best Documentary
The Bright Path
Broken Worlds: The Island
A Rambling Rose
Best Magical Realism
Moon
Dr. Penelope
Best Action
Agent Red 2
Vida
Best Music Film
Between Here and Gone
Discovering Ella
Somewhere
Best Of Ventura County
An Unkept Secret
Uncommon Negotiator
But Something Is There
Good Vibrations
No Dogs Allowed