Congratulations On Your
OFFICIAL SELECTION!
Your movie stood out from the crowd
Now it's time to shine even brighter!
Here's the info you need...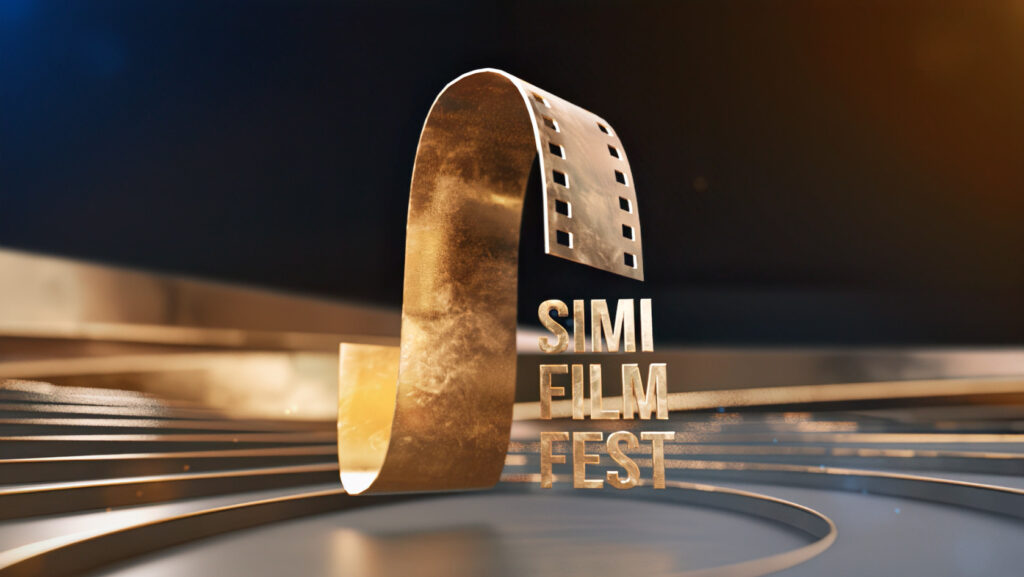 *CHECK BACK HERE OFTEN IN CASE UNFORESEEN CIRCUMSTANCES RESULT IN DATE CHANGES
Join us for an informational Zoom meeting Friday, August 18th at 6:30pm LA time. This will be an informal meetup to go over the deadlines and answer any questions you may have.
Please send a still shot & logline from your movie that best represents your film for inclusion in the festival guide. Screenshots should be 16:9
If you choose to be featured in the festival guide please send the required materials to us. See details below.
We want to show off your movie in the opening ceremony. Please send us a 6-10 second clip of your film (16:9) that will showcase a moment of your film. UPLOAD HERE
The Red Carpet will be hosted by FAB TV. Professional Interviews will be available. This will be very popular so get there early to secure a spotlight on you and your film
This 30 minute welcome ceremony will give highlights of all Films and celebrate the nominees. This event will be great for your entire cast and crew.
The wrap up to the festival will be an award ceremony where 25 awards will be handed out to our filmmakers. Another great event for the entire cast and crew.
A special opportunity just for SIMIFF Filmmakers, Cast & Crew
One of our big goals is to promote YOU and your films and give them as much exposure as possible.
To help with this we've brought in FAB TV, Hollywood's leading Red Carpet interview company and they will be doing promotions for SIMIFF before, during and after the event.
EVERYONE who is involved in a film that will be screened at SIMIFF is invited to do a little promo that FAB TV will put out on their social media. This is an opportunity to
mention who you are, what film you've made/involved with and invite people to come along and see it at the SIMI Film Fest on September 17-19th
. When you make your videos please hold your phones portrait (not landscape) so that they can be easily put out on FAB TV, Tik Tok, Instagram etc… An example of this (a quick video we did to promote SIMIFF) is found here: 
https://www.tiktok.com/t/ZT8Nv61ay/
. Keep it anywhere around 15 - 40 seconds. When you have made your video please send it to us and we'll make sure it gets to the right place. You can text it to: (310) 699 1051 Invite your cast and crew members to also take advantage of this (after all filmmaking is collaborative).
There are a lot of fans, studio execs, filmmakers and celebs that follow FAB TV
(100k subscribers on YouTube and 90K on Insta). It won't hurt to be seen!
There's no obligation to do anything, but we highly recommend you take advantage of this while the door is open.
The SIMI Film Fest will be taking place September 17-19, 2023 at the Studio Movie Grill at the Simi Town Center (1555 Simi Town Center Way, Simi Valley, CA 93065). All selected filmmakers will receive 1 All-Access pass to the festival + 1 additional ticket to their screening block. All festival events will take place at SMG, with the exception of outside studio field trips TBA.
The final screening and panel schedule will be released soon. All screening blocks will be followed by a Q&A session with the filmmakers. These will be professionally filmed, so please plan on joining us at the screenings. Nominees will be announced on September 1st. Tickets will go on sale to the public August 17th at www.simiff.com.
Connect with us on social media to engage in the buzz leading up to the festival. It's about to ramp up! We are @simifilmfest on Instagram, Twitter, and Facebook. Our official hashtag is #SIMIFF.
Opportunities for social media interviews with our filmmakers leading up to the festival will also become available soon.